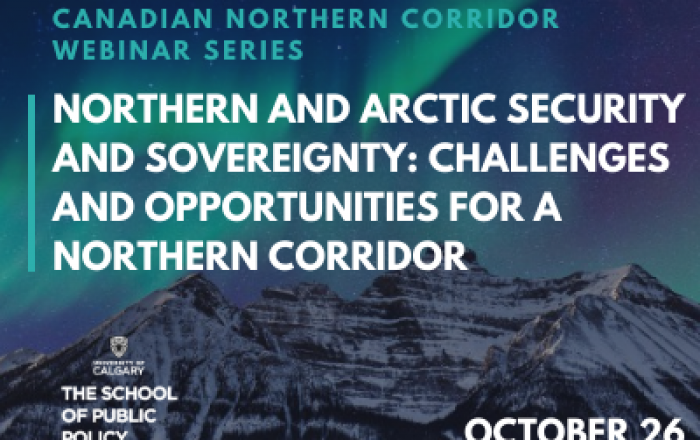 Northern and Arctic Security and Sovereignty: Challenges and Opportunities for a Northern Corridor
A Canadian northern corridor would directly impact Canada's northern and Arctic security and defence agenda. It will increase the presence of valuable infrastructure and could attract the attention of competitors in the Arctic. That means any planning for a corridor must include strategic defense and security elements.
Please join Drs. P. Whitney Lackenbauer and Katharina Koch as they discuss the implications of a northern corridor for Canada's Arctic sovereignty and defence strategies.
Series Moderator: Marcia Nelson, Board Member, Alberta Blue Cross, and Executive Fellow, The School of Public Policy and Haskayne School of Business, University of Calgary.