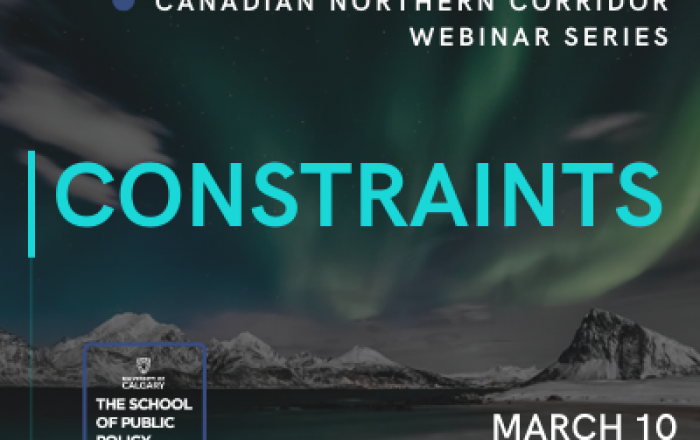 Constraints in the Canadian Transport Infrastructure Grid
Transportation infrastructure corridors have the power to increase Canada's competitiveness and access to regional and global markets — especially for communities in northern and remote areas. However, physical, geographical, political and financial constraints threaten the ability to realize them.
Join Dr. Jean-Paul Rodrigue as he outlines the most salient constraints impacting the Canadian transportation infrastructure grid, such as physical and environmental restrictions, the level of transport demand, financial capabilities, construction and maintenance capabilities and costs, and regulatory oversight.
Series Moderator: Marcia Nelson, Board Member, Alberta Blue Cross, and Executive Fellow, The School of Public Policy and Haskayne School of Business, University of Calgary