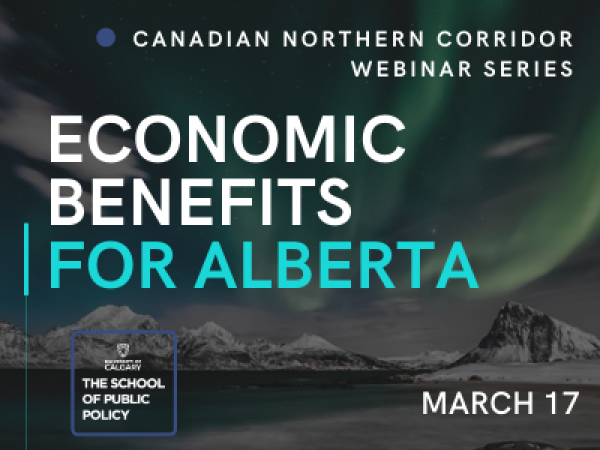 Implications of an Infrastructure Corridor for Alberta's Economy
The benefits of increased pipeline access for Alberta's economy are well known. The benefits of infrastructure corridors, however, go far beyond pipelines. By reducing interprovincial and international trade costs, multimodal infrastructure corridors of road, rail, utilities, and communications can potentially create large economic benefits.
Join Drs Trevor Tombe, Kent Fellows and Alaz Munzur for a panel discussion on the contribution a multimodal corridor could make to Alberta's economy.
Series Moderator: Marcia Nelson, Board Member, Alberta Blue Cross, and Executive Fellow, The School of Public Policy and Haskayne School of Business, University of Calgary